Free Trial
Please Fill-Up This Form
The image became a famous medium to advertise any product. It became famous due to the surge of social media platforms. Today, the car business has become surging on social media platforms. Every day, more than thousands of car deals are completed on those platforms. Hopefully, you get how much competition there is on those platforms.
Vibrant, eye-catcher image is the major weapon to attract potential customers. While marking on the social media platform, you need to ensure an image that can appeal. To make the image vibrant, attractive, you can remove the existing background, add shadow, vehicle retouching, and fix your vehicle's color. You can find those services under our vehicles enhancement service. In the following section, we discuss those. So, let's get started.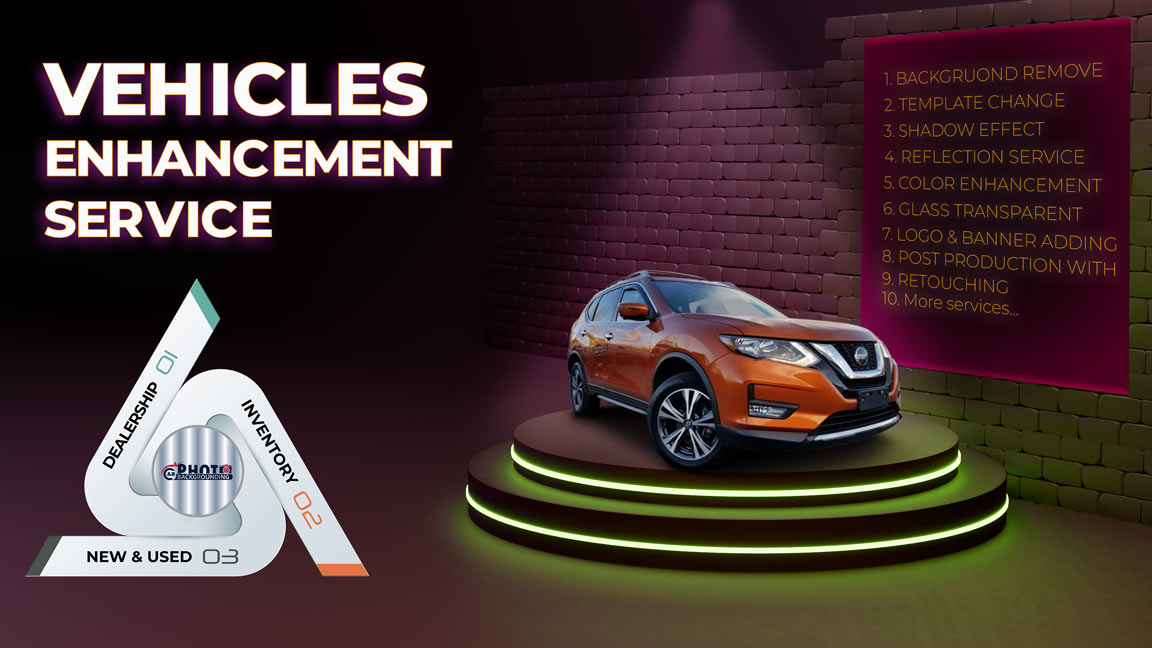 Photoshop vehicle enhancements Method
Vehicles Background Remove
Background changing becomes a demandable service nowadays. Today, many vehicle images come with distracting and unwanted elements. Dealers need to remove those to give that an appealing look. Plus, sometimes the background doesn't go with the vehicle. Therefore, you need to change or replace it based on the vehicle.
After removing the background, you can keep it transparent. Note: The transparent image can easily be placed anywhere. Another interesting fact is you can use the image with a transparent background to make stickers. You may know people like to stick their favorite brand image on their vehicle, bedroom wall, and so on. If you have a logo on that sticker, then it becomes a hand-to-mouth advertisement. That type of advertisement is the most effective advertising method.
Moreover, you will find various types of templates online. You can add any of your desired templates in the background to make flyers, posters, or stickers. We include all those services in our offering list. Our charge isn't higher, hopefully, it won't exceed your capacity.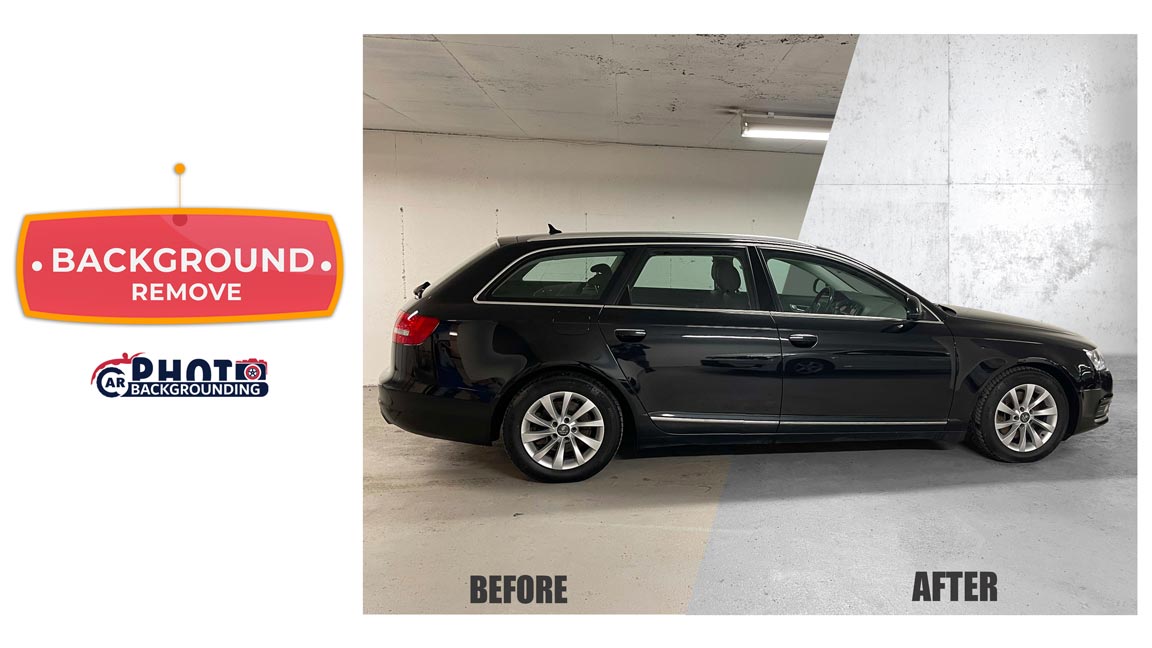 Vehicles Shadow & Reflection Making
Online marketplace become a popular platform for buying and selling vehicles. Almost thousands of vehicle ownership is transferred on those platforms daily. To fight on that platform, you need an appealing vehicle image. Typically, the realistic image plays a significant role in that arena.
So, how to make a photorealistic? Adding shadow is one that makes the image natural. For that, you can hire a photographer but it is costly. We are here to help you in this field. Our professional designers have the experience to add shadow to any type of vehicle. We especially worked in this field for many years. Hopefully, our team can fulfill your order within your deadline.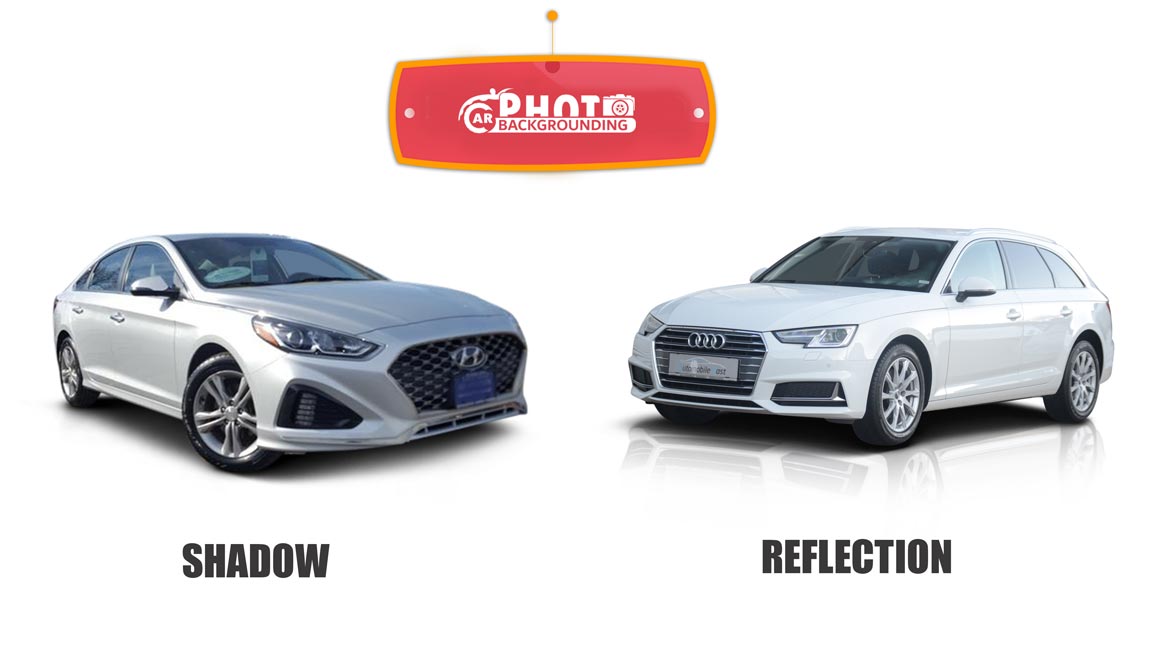 Vehicles Retouching
Hopefully, you know "an image can imply a thousand more words in a single platform". It is important especially when you want to advertise on an online platform. Today e-commerce businesses have become popular because people don't like to go shopping at the mall.
Similar to the daily necessary items business, car selling has become popular with an online platform. The demand rises significantly. Also, the competition is too high. To sustain in that field, everyone tries to share an eye-cache image to appeal to the potential customer. So, how to create that in a cost-effective way?
Instead of photography, you can use photo editor software. But it isn't easy because you need fault-free. That's why professional touch is very much important. We are here to help you in this field. Our expert has experience in car image retouching. Hopefully, our touch will give your vehicle a vibrant live look.
Vehicles Color Correction
Over time, the vehicle paint is fully contaminated with fallout, oxidation, anything else that gets stuck in the pores of the paint. Therefore, it gives you a rough feel and also a rough look. At the end, the finish becomes dull. If you have such a car photo, definitely, it can't attract customers.
Moreover, if you do have not enough time to paint your car, don't worry, we have experts to turn that dull image into a vibrant one. We will edit your image and after that, your vehicle will be free from scratches, blemishes, and swirl marks. Do you need such a service? If yes, feel free to knock us. Hopefully, our service and reasonable price will satisfy you.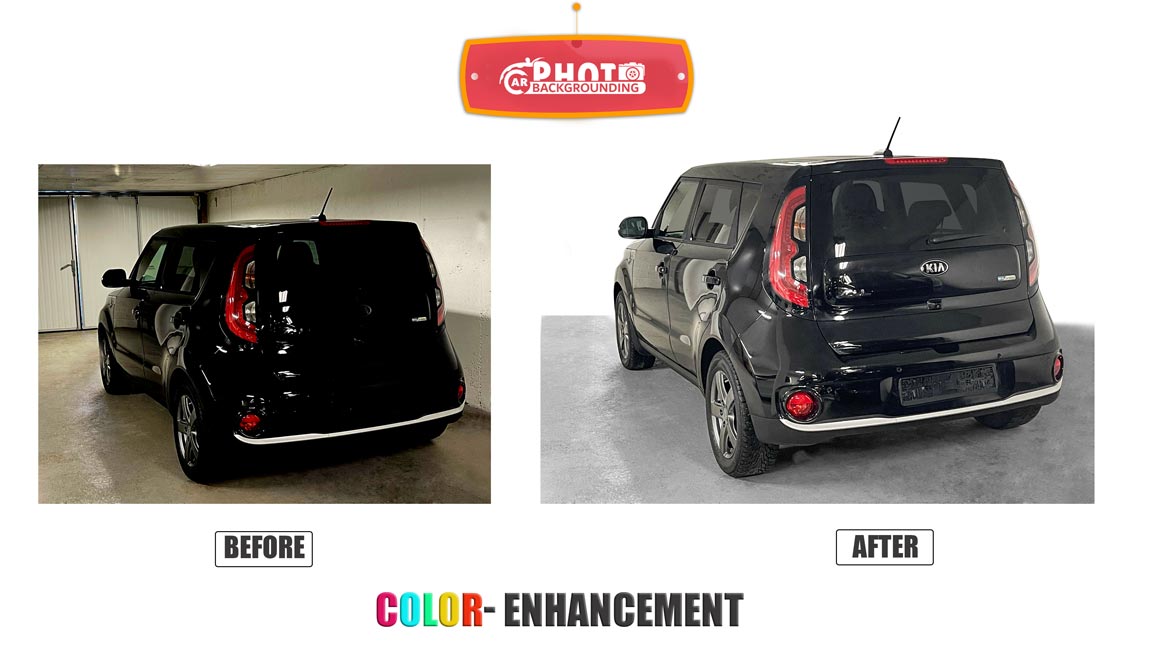 Why Do Automotive Dealers Outsource Vehicle Photo Enhancement?
● When you outsource, definitely, you are looking for a platform that is specialized in this field. We are such a specialized company that has relevant working experience. We are committed to delivering your order smoothly in a professional way. If you outsource, you can expect such a service.
● It is natural that you do have not sufficient knowledge of social media strategy. That is definitely alarming for those who want to run campaigns on online platforms. If you outsource a service, you can easily get e-commerce specialized editing. Plus, though we have experience in this field, we can share our experience.
● When you outsource the image editing service, you can easily minimize the cost. For example, if you hire a full-time professional, you need to pay him\her salary, insurance, and other benefits. But, when you outsource, you just pay the hourly rate.
● Another issue you may face like you need to ensure a proper training facility. If the person is a newbie, it becomes mandatory. So, when you outsource, you can avoid such complexity. We provide a specialized training facility to the newbie.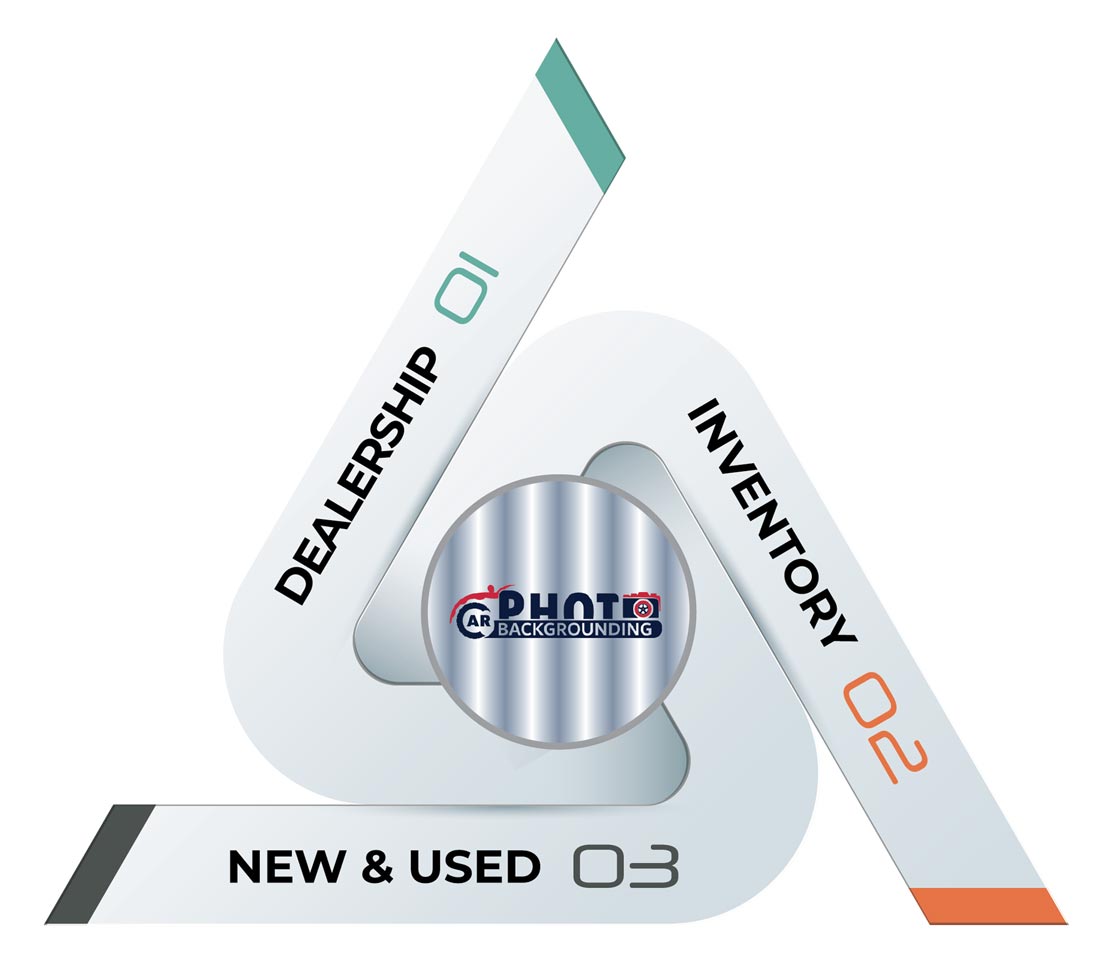 ● Image editing demands some specialized software. Managing that expensive software is definitely a burden for the vehicle dealer. Though we work in this field, we have to manage all the related specialized software. Our team is ready to serve you with all of those tools.
● Though we are experts in this field, we know how to reduce your cost. You can get service at a reasonable price. Plus, we give you a special discount on the bulk order.
Why Choose us for Vehicles photo enhancement?
So, the question is why do you choose us when there are lots of such vehicles enhancement service providers? Well, there are a couple of factors that hopefully influence you to choose us.
● On-time delivery
We know you have a tight time schedule. We always try to care for our buyer's time schedule and try to deliver timely.
● Experienced Team
Our team has skilled and experienced members who are committed to giving you better service. Hopefully, our service is free from defects, and faults.
● Reasonable pricing
Indeed, looking for reasonable pricing is a demandable thing. We keep that in our minds and design our pricing. Hopefully, you will find it bearable. Interestingly, if you give us a bulk order, we will give you a special discount.
● Post Order service and multiple time revision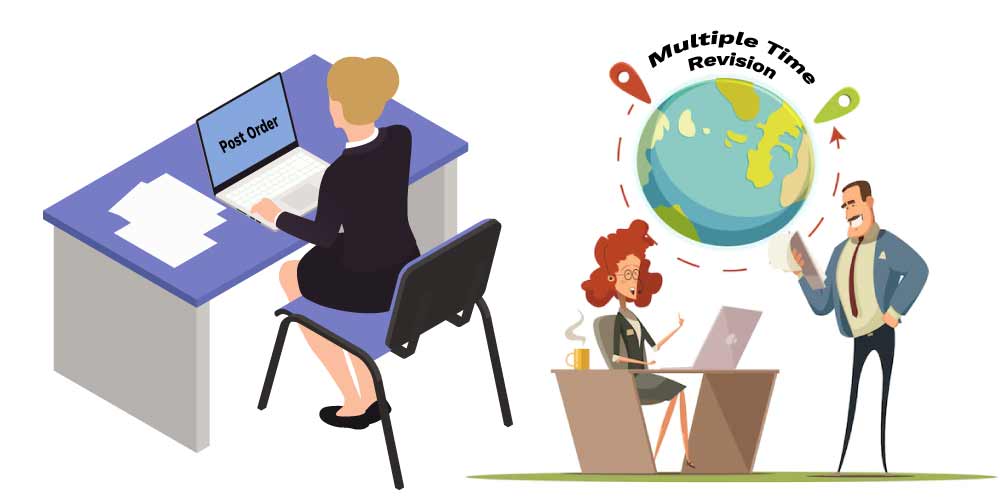 We give:
1. Car Clipping path
2. Car Background remove service
3. Customizing automobile's template
4. Automotive image editing service
5. Color correction/ Color adjustment
6. Car shadow- Drop shadow, Natural shadow, and Reflection shadow
We revise multiple times to keep our service error-free. We don't only just deliver the service; instead, our team is always ready to give you after-sale service.


Subscribe to get
our Newsletter